Use Free PDFix Desktop Lite Accessibility Checker
Free PDF Validation
PDFix offers free PDF accessibility checker to help you ensure that your files are truly accessible. It provides a fast way to check PDF files for compliance with PDF/UA standards and makes it easy to spot all problems. What's more, it finds accessibility issues, explains the problem, and offers suggestions on how to resolve each issue.
It's powered by veraPDF validation open source engine, an industry-supported PDF/UA validator. In addition, PDFix provides conversion from Tagged PDF to HTML. It promptly helps you to display results and quickly check the structure and reading order.
PDF Accessibility Checker
PDFix Desktop Lite provides an automated way to check the accessibility of a PDF file.
Support for PDF/UA-1 (machine) validation leveraging the Matterhorn Protocol
Compatible with PAC, Adobe Acrobat
Quick navigation to errors in Tags, Content, or Annotations panes
Conversion to HTML for visually evaluating the logical structure and reading order
Well-organized summary of the results
About veraPDF
Version 1.18, the latest release of veraPDF, is the industry-supported open source PDF/A validator and a component of the Open Preservation Foundation's reference toolset.
Support for PDF/UA-1 (machine checks)
PDF/UA-1 (machine) validation leveraging the Matterhorn Protocol
Industry Supported PDF/UA Validation
Open source implementation of PDF/UA validation
Ability to define further checks in order to enforce institutional policy
Available for MAC, Windows and Linux
Deriving HTML from PDF
Conversion of tagged PDF ISO 32000-2 documents to conforming HTML files. Implementation based on Deriving HTML from PDF specification.
Simplify accessibility of PDF through HTML
Reuse PDF content on mobile devices and HTML environments
Access information contained in PDF documents over the visual representation
Render authored PDFs into HTML
Derive PDF content into HTML for automated processing
Step-by-step Video Tutorial
How to check if a PDF is valid for Accessibility
PDFix Desktop Lite helps to validate your tagged PDF to ensure its compliance with the PDF accessibility standards. If you select the content error, PDFix highlights the error and navigates you to the page where it occurred. It also locates the error in the Content Panel.
Do not waste your time and have a look at our PDFix Desktop video tutorial, or visit our blog where we share a batch of great posts with really good PDF topics!
---
For Windows, Linux and macOS
Desktop Lite
PDFix Desktop Lite is a multiplatform PDF viewer with a built-in accessibility tool.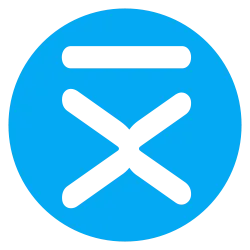 Desktop Pro
PDFix Desktop is a complex solution for PDF Accessibility, PDF Conversion and Data Extraction designed for professionals and businesses of all sizes.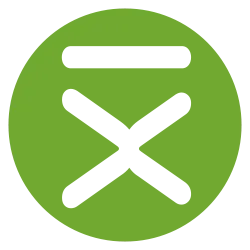 SDK
PDFix SDK is a cross-platform solution to Automatically Extract Structured Data from any PDF.
---
Have a question or are you missing something? Let us know and we'll get back to you. Send us a message or select the time to talk to us, and we'll get back to you.