PDFix SDK 7.1
The PDFix SDK provides developers with the tools to seamlessly integrate advanced PDF functionalities, including accessibility, PDF conversion, and data extraction features into their applications.
New Features Update List:
Delete empty tags after TagAs
Fix placement for Note
Rotate pages PsCommand
PDFix Desktop Pro 1.4
PDFix Desktop Pro is a complex solution for PDF accessibility, PDF conversion and data extraction designed for professionals and businesses of all sizes. In our most recent update, our objective was to enhance accessibility efficiency and streamline PDF manipulation by introducing the following features:
General
Integrated PDFix SDK 7.1.0
Batch processing performance update
Rotate Pages
Document permissions check
Performance and stability improvements
Accessibility & Tagging
Add/Edit Table Summary
Delete Tags Command simplified
HTML Conversion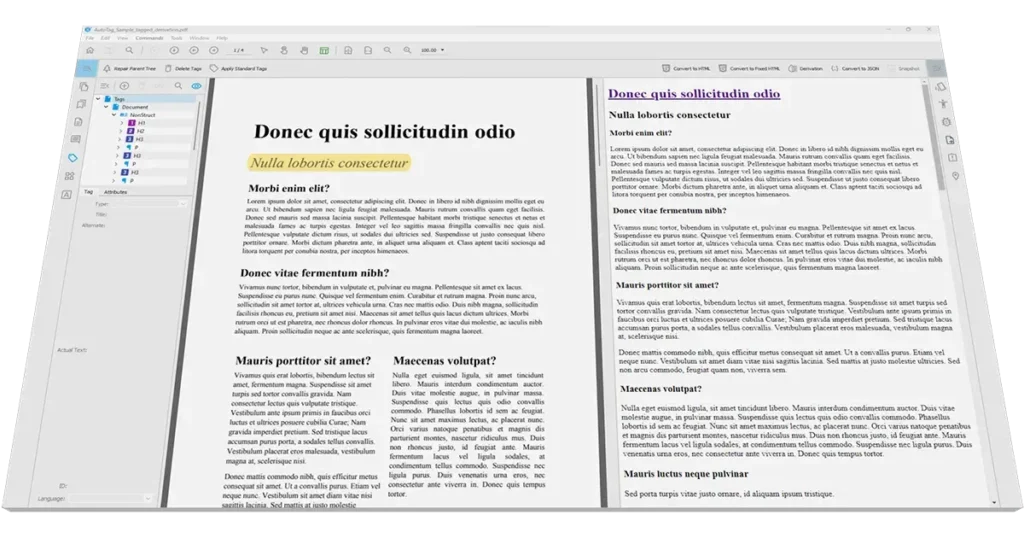 Remember to download the latest version to access the newest features including this recent update.
Available Windows, Linux, and MacOS.